King Pug is role-played by
Kobob23
.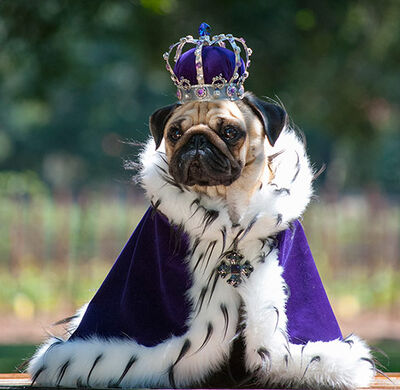 About him
He is the cutest, sweetest and evilest pug in this wiki. He is adopted by the Red Queen.
Personality
Grumpy, barks alot, is sweet and wants to be treated like a king (kings pet).
Weapons
His teeth, claws/paws, bark.
Quote
Woof-woof
Ad blocker interference detected!
Wikia is a free-to-use site that makes money from advertising. We have a modified experience for viewers using ad blockers

Wikia is not accessible if you've made further modifications. Remove the custom ad blocker rule(s) and the page will load as expected.